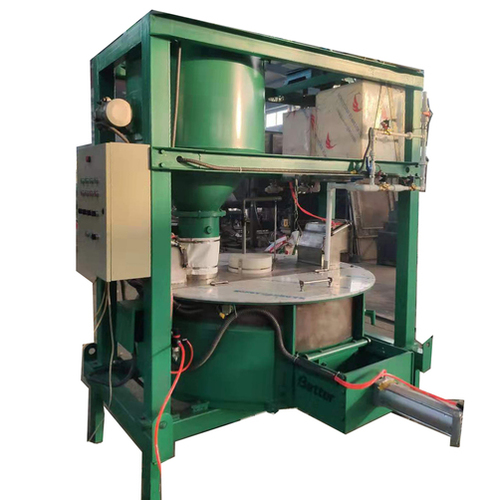 Product Description
The Paste Mixer is designed and combined with the actual situation of domestic battery production, and also is the most advanced lead paste equipment in the current domestic. The main mixer runs stably and reliably, and controls the gap between the lining and scraper within 1 mm, to avoid the paste residue. Main mixer wall is equipped with water cooling system, which can effectively control the temperature in the process of pasting, and ensure the quality of lead paste; the average production time of lead paste per time is 30 to 45 minutes.
1. Main Parameters:
A. Max. amount of the lead oxide for each mixing: 500 kg;
B. Main shaft speed: 39 rpm;
C. Power consumption: 18.5 KW.
D. Compressed air consumption: pressure: 0.6Mpa, air amount: 0.6 m3/h;
E. Support material: Q235
F. Cooling water dosage: 2 tons/hour.
G. Volume: 1,380 mm x 500 mm (H);
2. Features:
(1) Main mixer wall adopts the stainless steel lining, corrosion resistance, after processing to ensure the gap between the scraper and inner wall and bottom is less than 1 mm, to avoid the excess paste residue; The acid and water will be added by rotating, to achieve uniform and rapid mixing for high quality paste; Mixing assembly adopts the stainless steel, the contact parts between the mixing wings & scraper and the acid water adopt corrosion resistant material such as stainless steel, to avoid the penetration of iron ion; Mixing wing is made of stainless steel, greatly improving the service life. Lead paste temperature control adopts water cooling, bucket wall and bottom have cooling water.
(2) The scraper is connected by bolt with bigger lean angle, which reduces resistance, avoiding the paste accumulation.
(3) Acid tank is formed by acid corrosion material (non-metallic), completely solving the problem of the acid leakage, ensuring the service life of the mixing wings. Fixed with the main shaft synchronously, the pour acid process is more even. Main shaft and mixing wing is connected by key links.
3. Mixing Operations
Preparation and check before operations
To ensure the smooth operation, the operator should do the following check points before starting the machine.
1) Check whether the switch inside the electric control cabinet is on or off, and whether the power supply indicating lamp is on.
2) Ensure the compressed air supply is normal, the pressure should be up to 0.4MPa, and the control valve is in a right place.
3) Ensure the main mixer is empty inside.
4) Ensure both the top cover and output door of the mixer are closed.
5) Ensure the cooling water valve is open, and the cooling water pressure is up to 0.15MPa.
Other Products in 'Plate Making Equipments' category
Get in touch with us