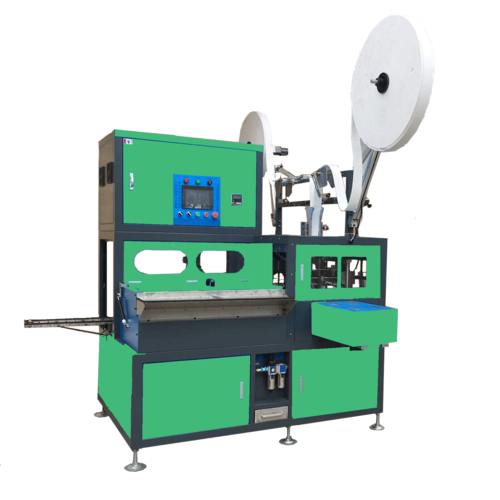 Product Description
Application: Used for Small size Lead acid battery enveloping and stacking with AGM separator.
Functional Features:
The structure design of the machine is reasonable and compact, and the working efficiency is high.
The machine can achieve continuous fixed length cutting of the rolling AGM separator, when the battery model changes, only according to the plate width, model changing can be achieved by adjusting the rotating handle, convenient and fast (only 15 minutes to replace the battery model). The HMI digital setting, according to the positive and negative plate thickness, it can set the feeding distance, cut length of AGM , positive and negative plate stacking number and other parameters.
The machine adopts the isolation seal design, the dust collection design is the funnel type drawer collection, the environmental protection air-exhaustion adopts the sinking type negative pressure air-exhaust, conforms to the environmental protection standard
It is available of single roll AGM separator single layer package mode, also can be available of double roll AGM separator double layer package mode. The AGM separator has strong adaptability through digital fixed length setting.
Using PLC, industrial grade HMI (touch screen) control, high degree of automation, simple and convenient operation, with digital counting function of plate group, convenient management; when the system is short of AGM, lack of plate, plate block and other errors, the equipment immediately acousto-optic alarm.
The operation mode of the machine is diversified: it can be operated independently by single worker single machine or combine several machines together to be in a line.
This machine integrates the heat shrink film function of the plate group with the enveloping machine. greatly reduces the area of the machine and optimizes the maneuverability of a single worker single machine.
Technical parameter
Suitable Plate range(Wide plate application range)
| | | | | |
| --- | --- | --- | --- | --- |
| Mode | Plate width | Plate height (with lug) | Plate thickness | |
| | 38-80mm | 65160mm(with lug height) | 1.5-3.5mm | |
Note: Changing the battery model needs only according to the plate width, by adjusting the rotating handle can be achieved, convenient and fast
Enveloping efficiency (capacity/hour)
| | | | | |
| --- | --- | --- | --- | --- |
| Model | 12V/7AH 4+5- | 12V/12AH 7+8- | 12V/20AH 4+5- | |
| | 90-100 batteries | 70-80 batteries | 80-90 batteries | |
Plate loss rate:1°
Dimension: L 2060mm * W 1760mm * H 1850mm
AGM Fixed-length accuracy: 1mm
AGM roll dimension: maximum outer diameter 800mm, inner diameter 76mm;
Input power: single phase 220VAC,50Hz total power1.0KW
Input air source: 0.5-0.6Mpa0.2m³/min
Replacement time of roll AGM:1min
External diameter of environmental exhaust pipe interface:110/220mm (external diameter of interface can be configured according to customer requirements)
Other Products in 'Battery Assembly Line Equipments' category
Get in touch with us