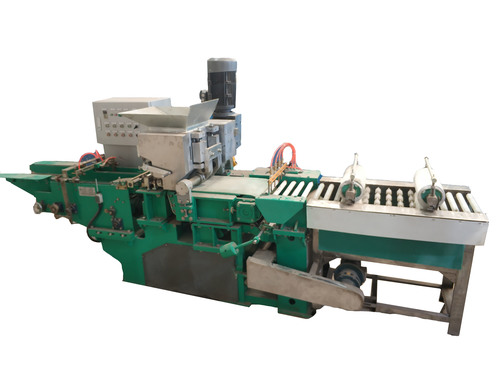 Product Description
The machine is a special equipment for the grid pasting of lead-acid battery, suitable for production requirements of starting battery plate,traction battery plate and industry large plate, has the advantages of reasonable structure, stable starting, convenient operation, easy maintenance and high production efficiency.
Technical parameter

Total Power:13.5kw
Width of pasting strip:400mm, width of pasting:120-350mm
Thickness of grid:1.1-5.0mm
Suitable paste:sand paste. Apparent density: 3.25-4.5g/cm3
The weight deviation of pasting is less than +5g/panel
Production capacity:70-140 panel/min
Dimension: 3800 x 1100 x 1800mm length x width x height
Characteristic:
The host drive and hopper transmission adopts frequency control, realize stepless speed regulation, grid with various thickness can be pasted, to suit for a variety of speed and all kinds of paste grid; Upper grid mechanism lengthening, guarantee the stability of the upper grip; the full range of spray treatment, better of acid proof and antirust.
Paste box adopts reasonable double-layer wallboard separation device, make the paste difficult to enter the bearing, thereby improving the service life of the bearing, reduce maintenance cost.
The hopper adopts concentrated lubrication, which is convenient for the operator to maintain the equipment.
The paste roller in the paste box is reasonable in design, good in strength and no breaking phenomenon.
Other Products in 'Plate Making Equipments' category
Get in touch with us