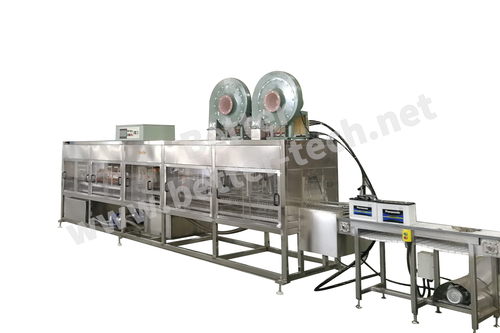 Product Description
Application: For cleaning the impurities on the surface of the batteries, and drying the batteries after cleaning.

Feature: Total length is 8.5m, tap water washing, there are transparent windows on both sides. After tap water washing, two high pressure turbo blower will generate strong airflow and blow away the large droplets on the surface of the battery.
Production capacity: 100~125pcs/hr (based on 12V100AH batteries)
Transmission Speed: 0.5m-2m/min.

Power Supply: AC380V, 50HZ, 15KW
Dimension (L*W*H): 8500*1200*2200mm

Weight: 2000kg
Main Configuration: 316 stainless steel frame, pneumatic components, etc.
Other Products in 'Battery Finishing Line Equipments' category
Get in touch with us