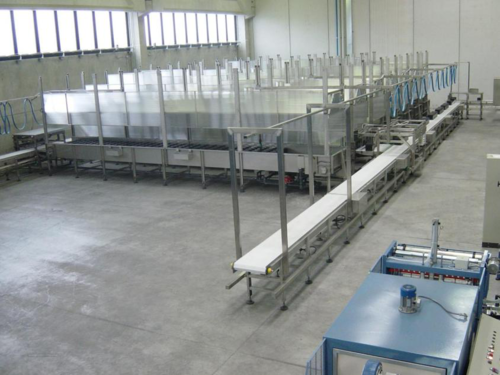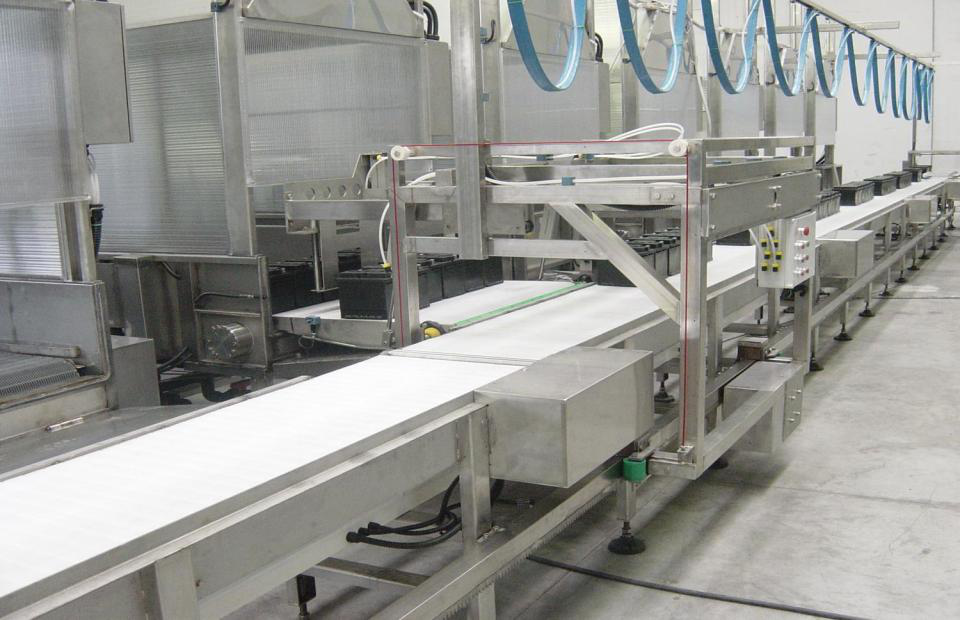 Product Description
General
This proposal is designed for the battery formation charging tank, primarily used for lead-acid battery water cooling formation.
After filling acid, the automatic conveyor will transfer the batteries to the end of the formation charging tank. The operator will manually move the batteries into the formation charging tank, switch on the water inlet. When water reaches the preset water level, switch off the inlet. When the formation charging is completed, manually switch off the system, drain off the water in the tank, and move the batteries onto the conveyer. The conveyor will automatically move the batteries to the next process.
Main Technical Performance
Battery formation tank (single tank)
The tank is made of high quality PVC (black), thickness=14mm.
Frame is made of 304 stainless steel 40*40 square tubes. Adjustable leveling feet at the bottom of the frame is made of 316L stainless steel (±25mm).
Tank dimension: single tank width 1m, total length 11m, effective height is 0.24m.
Formation tank cover material: High quality transparent PVC thickness 3mm;
Formation tank suction hood: Stainless steel support, with high quality transparent PVC cover plate, thickness 8mm;
Material for pipe fitting of inlet/outlet valve at the bottom of the tank: UPVC; diameter 40mm
Water blocking plate on both sides of the tank: The two plates act like shutting doors. The instant stainless steel buckle is easy to use, and provides great sealing to ensure no water leakage. Each plate is equipped with four 304 stainless steel buckles.
The overflow position is determined on site according to the height of the battery, to ensure no leakage.
Each tank has 2 water inlet, 4 overflow and 2 water outlet. The inlet diameter is DN40, outlet diameter is DN65; all the pipes are made of PVC.
Other Products in 'Battery Formation Equipments' category
Get in touch with us