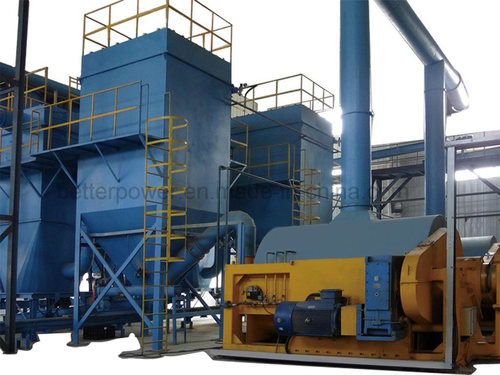 Product Description
Used for the production of lead powder in accumulator manufacture.
It can automatically complete the following functions:

Lead balls production, lead powder production and lead powder storage and transportation.

It adopts PLC concentrating control, flow operation and automatic production.
Composition:
Lead Balls Production System: Lead Ingot Transmission Mechanism Lead Melting Furnace Lead Bar Cooling Mold Lead Bar Cutter Lead Balls Hauling Machine Lead Balls Storage Machine

Lead Powder Production System: Main Machine Positive Pressure Pneumatic System Pulse Cloth Bag Filter Negative Pneumatic System

Lead Powder Storing &Delivering System: Screw Conveyor Bucket Elevator Lead Powder Store

Electrical Control System: Electrical control cabinet for lead powder line main Electrical control cabinet for lead powder main machine Lead Balls control cabinet Remark:There are 5T,8T,12T,24T oxide mills for selection.
Other Products in 'Plate Making Equipments' category
Get in touch with us